Art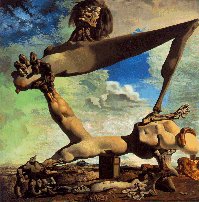 A collection of paintings
by the famous,
by the infamous,
and by the obscure.



---
Max Ernst
Rene Magritte
M.C. Escher
H.R. Giger
Moebius
Serpieri
Enki Bilal
---
Thank you for visiting Art; your comments will be appreciated.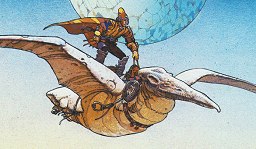 This page was last updated on May 26, 2003, Lefkosia, Cyprus.
---
&copy 1996-1997 Tefkros Symeonides

The painting (Premonition of Civil War) is by Salvador Dali, famous, infamous, and a genius.
The bird rider is from a painting by Moebius (Jean Giraud).